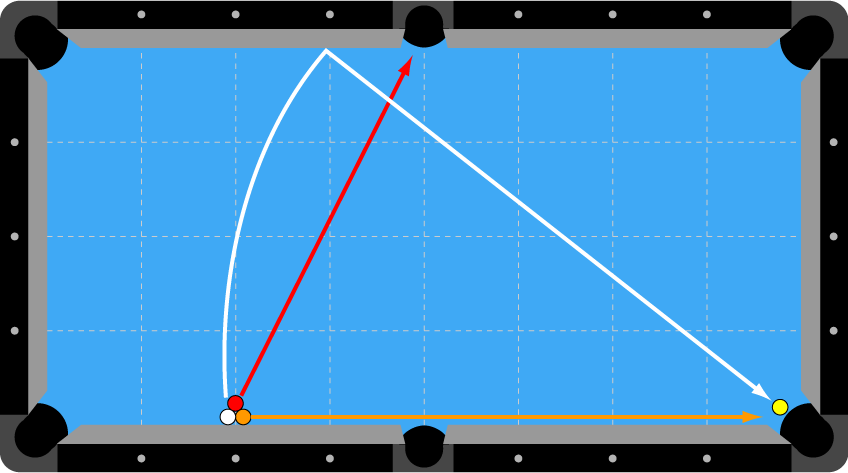 Make This Shot
Here's the setup for the initial three ball cluster. The cue ball and 5 ball are frozen to each other and frozen to the rail. The 3 ball is frozen to both the cue ball and 5 ball. It's important that these are all touching. (Figure 1) In the picture, the cue ball and 5 ball split the second diamond, but it's more important where the cue ball and 3 ball are aligned as seen in the next picture.

Here, you can see the cue ball and the 3 ball are aligned to the far point of the side pocket. This is important because the 3 ball will throw to the left since you're putting right english on the cue ball. (Figure 2)

I aim with quite a bit of elevation, but still comfortable using the pendulum stroke. I put maximum right english on the cue ball and aim towards the center of the 3 ball. Just stroke through it to juice it up good to get the spin you need to get to the corner pocket off the side rail. If the 5 ball gets there first, aim slightly more away from it. If the cue ball comes short, put more spin on it.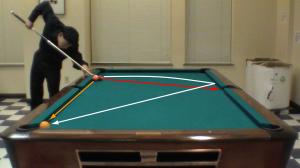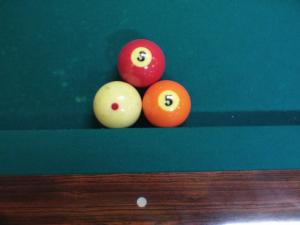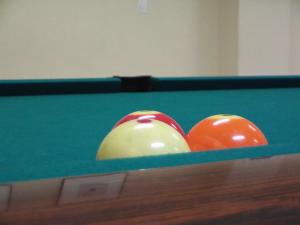 Tim's Tidbit
Here's yet another variation on Tim's Twister that I came up with.