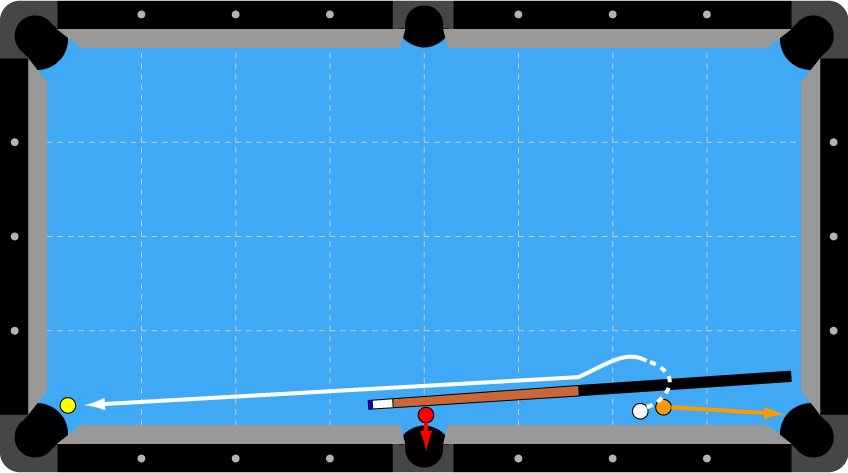 Make This Shot
I specify that the 5 ball has to have at least 1 chalk width gaps all around it. I put it 1-1/2 diamonds out from the corner pocket. The cue ball is in line or slightly closer to the rail, depending on how slippery the cloth is. (Figure 1)

The 3 ball is centered by the side pocket. This gives the cue stick the smallest angle into the rail so the cue ball can hit the rail and still clip the 1 ball in the corner. (Figure 2)

If the cue ball is in line with the 5 ball, I'll aim ~3/4 ball on the 5 ball. If the cue ball is closer the rail, then I'll aim >1/2 ball on the 5 ball (so the cue stick's left edge is even with the 5 ball's edge). You can do this shot with straight 6 o'clock masse. You don't need a lot of jump, so you can hit the cue ball pretty thick and without a ton of elevation. 80 degrees should be plenty.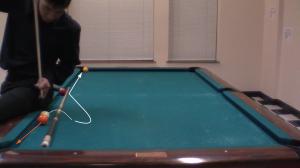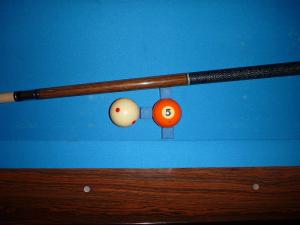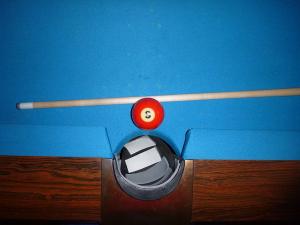 Tim's Tidbit
I invented this jump-masse shot for the Ultimate Trick Shot Championships in 2009.