Make This Shot
The 1 and 2 ball are both one balls width out from the cushion. The right edge of the two ball is lined up with the point of the side pocket (Figure 1).

I like to align the centers of the 2-3 to the short rail, just outside the corner pocket (Figure 2). There's a bit of leeway on this though. The 3-4 centers will be aligned to the short rail point of the corner pocket.

I place the cue ball along the long centerline of the table, about a half diamond away from the side pocket. Just hit straight in to the 3 ball.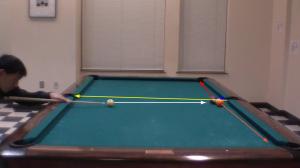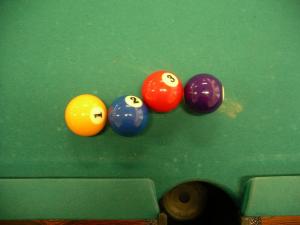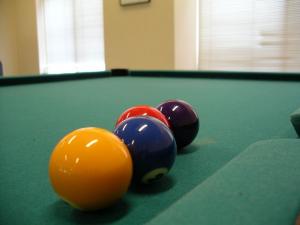 Tim's Tidbit
Bill "Willie Jopling" Marshall says he came up with this shot in his dream!