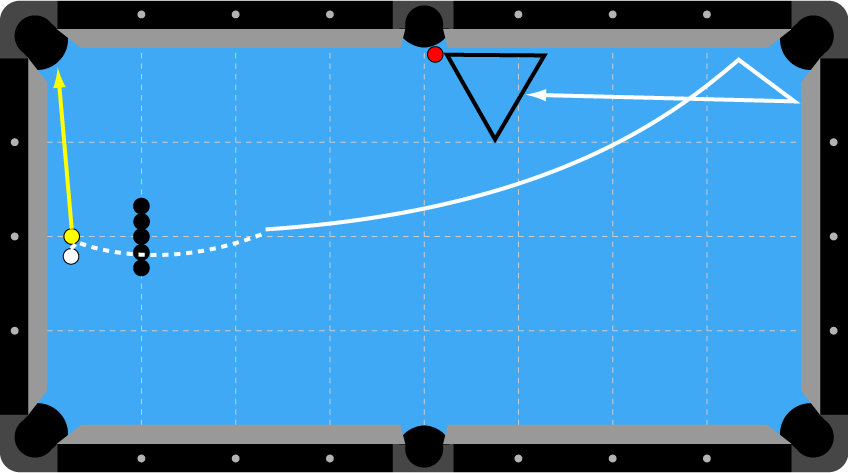 Make This Shot
I put the 1 ball one finger width away from the short rail, even with the middle diamond. The cue ball is about 1 finger width away from the 1 ball (Figure 1).

The cue ball and 1 ball are aligned towards the long rail point of the corner pocket (Figure 2).

I aim at the right edge of the 1 ball, or just beyond. Then I elevate up imagining that my cue stick is aimed at the base of the 1 ball. I use a 1/2 tip of top and 1 tip of left. Make sure to keep a loose wrist and drive the cue stick through the cue ball to get enough spin so it reverses off the second rail. If the cue ball's not curving, aim a little thicker on the 1 ball or use a little more top. This shot can be difficult if the rail doesn't grab the spin.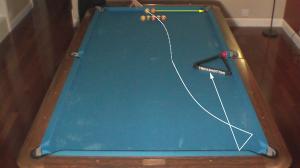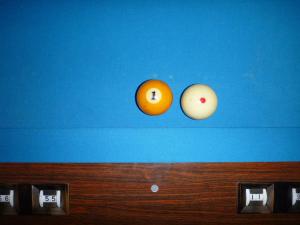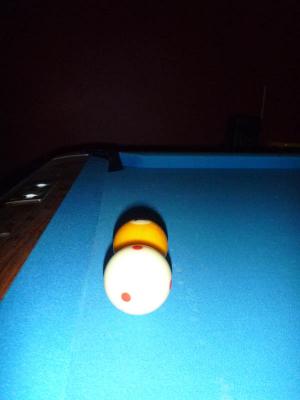 Tim's Tidbit
This jump-fouette shot was invented by Gabi "Mr. Perfect" Visoiu. Unfortunately, we both missed this at the 2011 World Cup of Trick Shots.