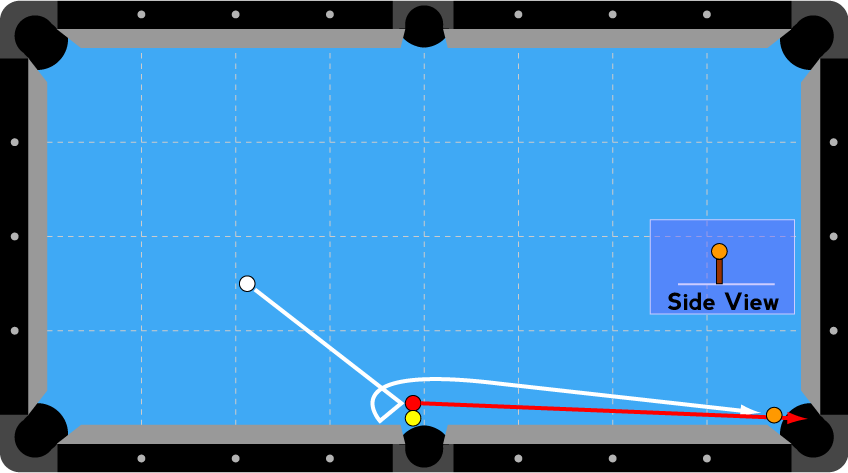 Make This Shot
For the two balls near the side pocket, I try to hide the closest one as much as I can behind the point. Align the other one straight out, or angle it just a touch so the tangent line goes into the long rail (Figure 1).

This is the ball that's on a coin wrapper (Figure 2). You can see I align it closer to the long rail than the short rail. I place the cue ball on the spot. Aim for a half ball hit on the 3 ball, mostly top with a 1/2-1 tip of left english from this direction. Stroke it smooth and good.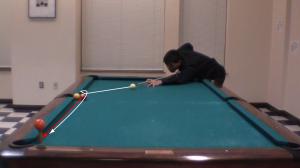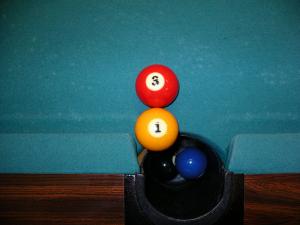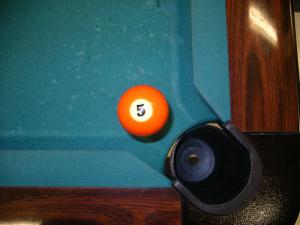 Tim's Tidbit
I adapted this shot from a classic follow shot that only has one ball by the side and another in the corner.