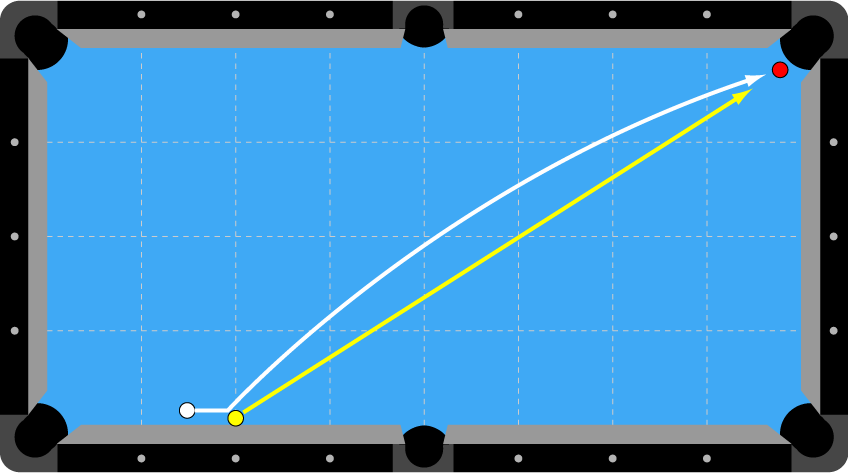 Make This Shot
The object ball is frozen to the rail and a half ball distance from the 2nd diamond (Figure 1). You can also move it back so the edge is even with the 2nd diamond.

The cue ball is either on or behind the 1st diamond and 3/4 ball gap off the rail (Figure 2).

Start with a 1/2 ball aim on the object ball with max follow. You don't need to hit it hard, but keep your stroke smooth. If the object ball banks short, add some right english or aim slightly fuller. If the cue ball isn't getting ahead of the object ball enough, use a smoother stroke, you need a higher spin/speed ratio.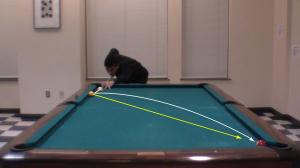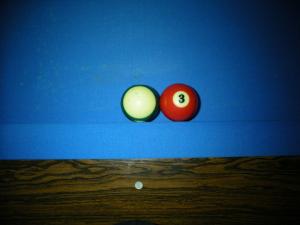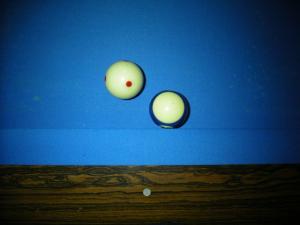 Tim's Tidbit
This shot is from Ralph Eckert (Germany) who has used it numerous times on the ESPN World Cup of Trick Shots.