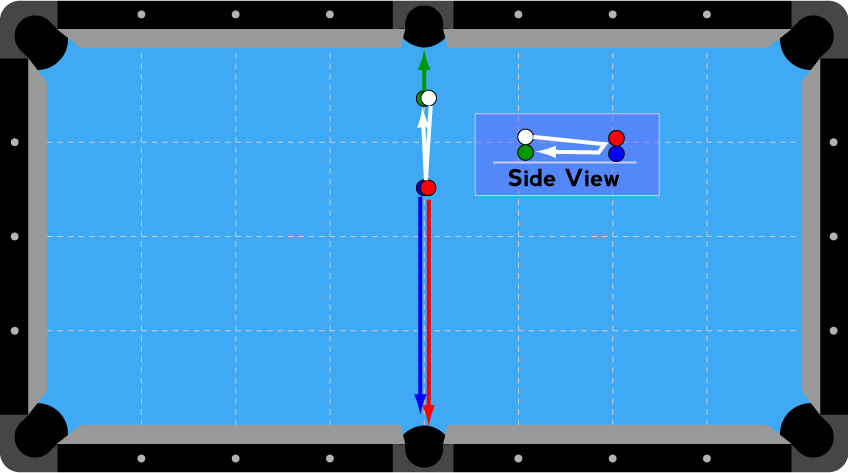 Make This Shot
I guess the hardest part about this shot is finding two stacking balls. If you don't have one, you can use a washer instead to balance balls on top of each other. I place the CB stack 1/2 diamond from the side pocket and the other stack 1-1/2 diamonds from the side pocket.

This shot is pretty easy. Just hit the cue ball straight. You don't really need any draw and a light hit does just fine. The adjustments will be pretty obvious.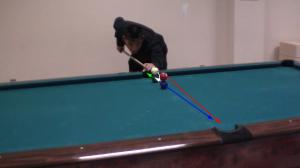 Tim's Tidbit
This is a neat little shot I invented when playing around with two stacking balls.