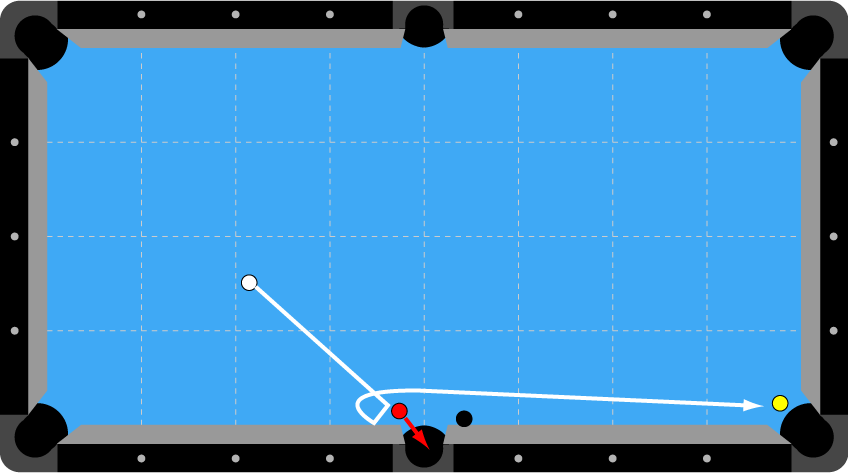 Make This Shot
This is the setup for the first object ball and the blocker. I like the blocker's edge even with the point of the side pocket. The first object ball is centered with the other point of the side pocket, about a half inch off. I put the cue ball 1-1/2 diamonds off the long rail, and a bit further than 2 diamonds from the short rail. (Figure 1)

I aim to hit the object ball about 3/4 full to the right. I use 10:30 to 11:00 o'clock english. Without the blocking ball, you can use a soft, smooth stroke. With the blocking ball, just shoot a little harder, but keep the stroke smooth and fluid.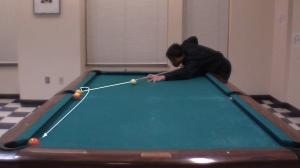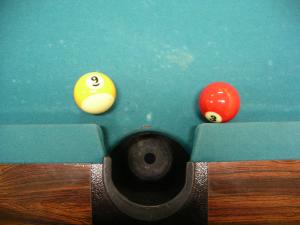 Tim's Tidbit
Here's a more advanced version of a simple follow shot. You can try a slightly easier version by doing it without the blocking ball.