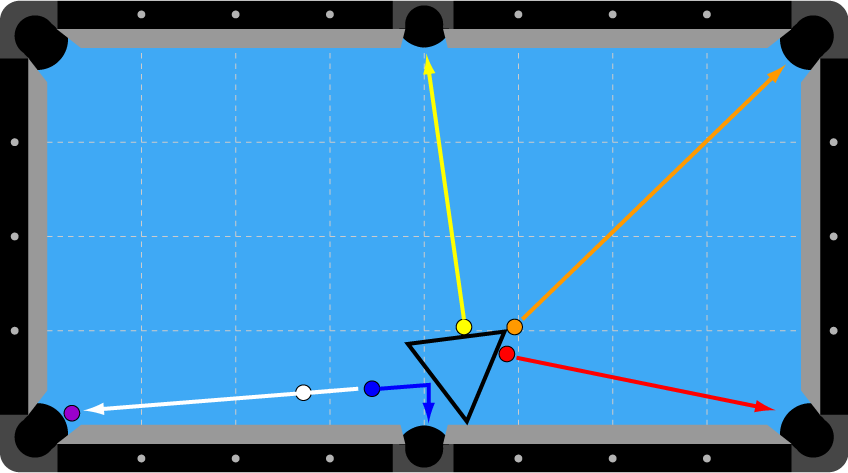 Make This Shot
Here's how the shot looks from the shooters perspective. The triangle, or rack, is placed so its frozen to the rail just ahead of the side pocket and that it's pointed directly to the opposite corner pocket. Freeze the 1 ball to this point and make sure it's directly in line with the corner pocket. The rack will deaden the 2 ball when it hits it, so don't need to worry about using too much of an angle. (Figure 1)

The object balls frozen to the edge of the rack are pointed to the outside edge of the pocket they're heading towards, so the left edge of the side pocket for the 5 ball and the right edge of the corner pocket for the 3 ball. Both are shown in this picture. (Figure 2)

I place the 2 ball on the 3rd diamond line, but there's lots of leeway for this. The cue ball and 2 ball are in line with the center of the back edge of the rack and the corner pocket, so you just have to draw straight back. If you don't hit the center of the rack, it can twist and throw the object balls off.