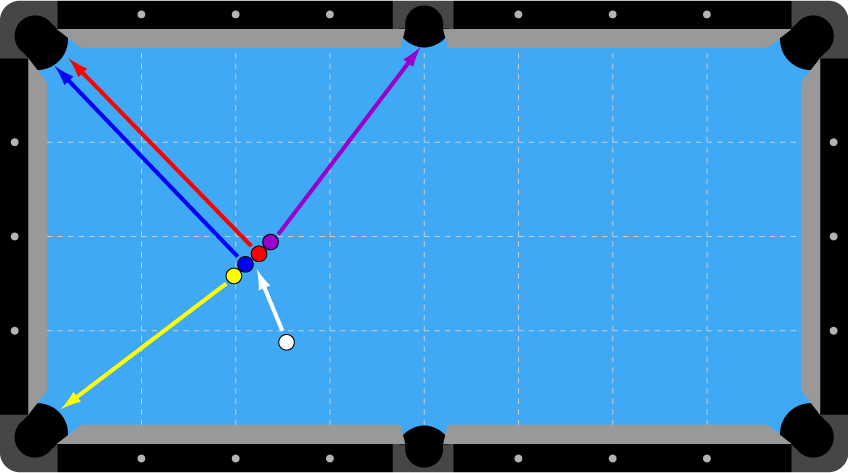 Make This Shot
To set up the line, put a ball on the spot (the 15 in Figure 1, burgundy stripe), place a second spacer ball in line with the corner pocket, and then freeze the two middle balls to this, with a small gap in between them. The gap should also be in line with the spot and the corner pocket.

The two ball (blue) is frozen to the three (red), pointed past the far side of the corner pocket (Figure 2). Since the cue ball hits the four and then the three in this case, the two ball will throw quite a bit, much more than the six ball. So you can actually point the two and three balls to the far rail and still make the shot.

I align the four and six about to the point of the corner pocket, or just inside (Figure 3). I put the cue ball 1/2 diamond out from the long rail and 3 diamonds up from the short rail. Aim for a half ball hit on the four with a center ball hit. No need to hit too hard.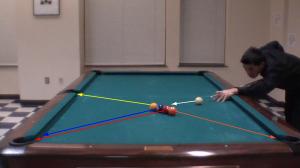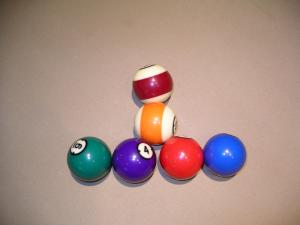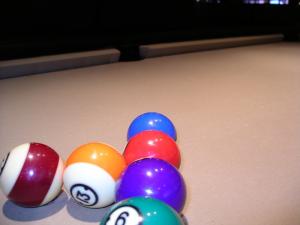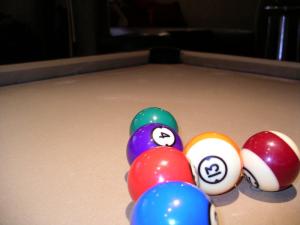 Tim's Tidbit
The first time I saw this classic shot was by Paul Gerni on ESPN's Trick Shot Magic.