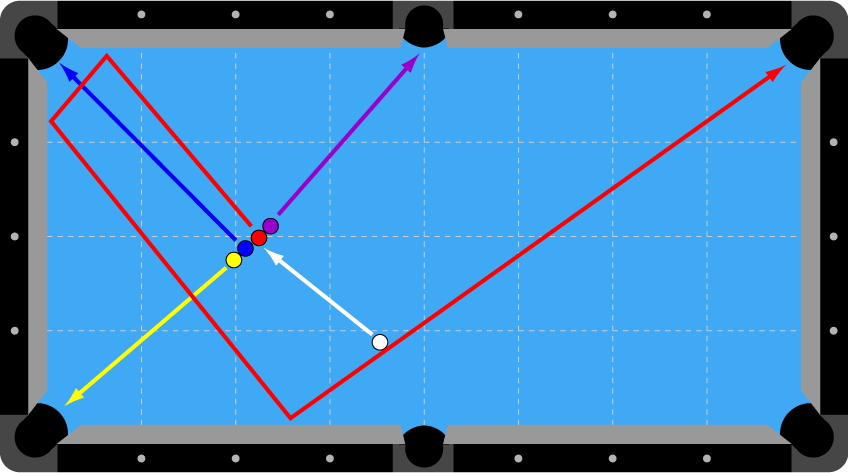 Make This Shot
To send one of the middle balls 3 rails around the table, start with the 13 on the spot (Figure 1) for alignment. The four ball is aligned with it straight into the corner pocket.

The outer balls are frozen to the middle balls aligned to the outer points of the side and corner pockets (Figure 2 and Figure 3). I used photos from another shot, so there are extra ghost balls here.

I put the cue ball 1 diamond out from the long rail and 3 diamonds up from the short rail. Aim to just hit the 3 ball first.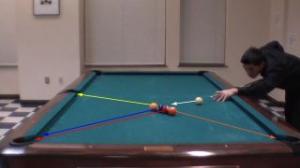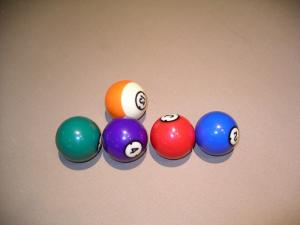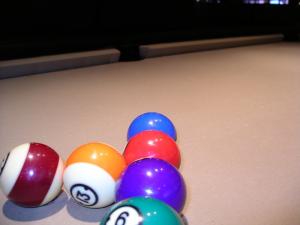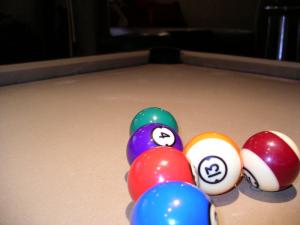 Tim's Tidbit
I first saw Yoshikazu Kimura shoot this shot on his video.