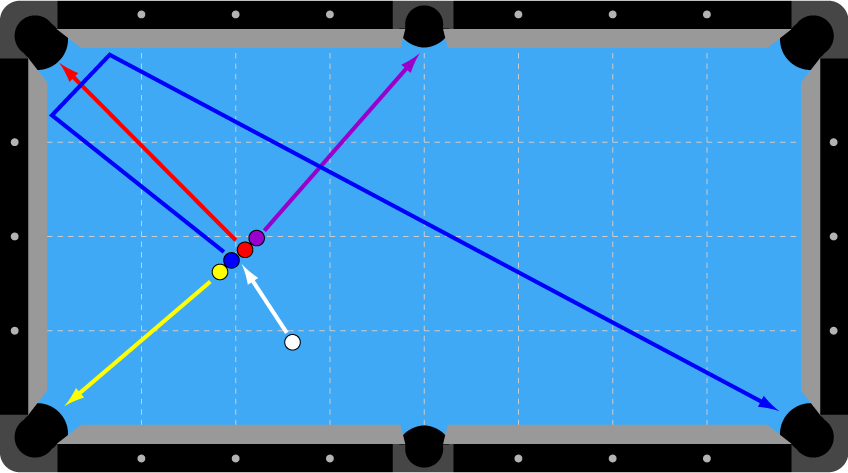 Make This Shot
Start with the 13 ball (orange stripe) is on the spot and freeze the three ball to it, parallel to the short rail (Figure 1). The other middle ball is placed near 3 ball with a small gap. The outer balls are frozen to the middle balls aimed at the outer points of the side and corner pockets (Figure 2 and 3). I used the same pictures from another shot, so there are other ghost balls, but the principles are the same.

The cue ball is 2 1/2 diamonds up from the short rail and 1 diamond out from the long rail. Aim for a half ball hit on the 4 with center ball.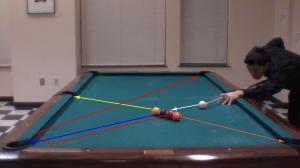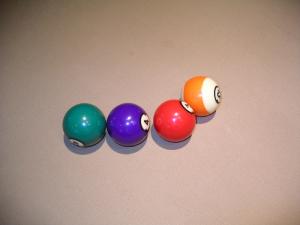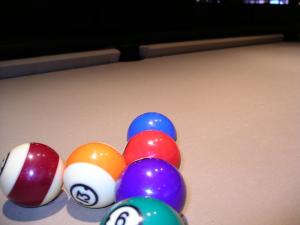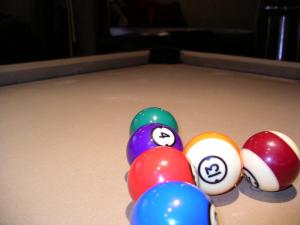 Tim's Tidbit
I first saw Yoshikazu Kimura shoot this shot on his video.